This is how Facebook push messages work
The user first receives an opt-in query, similar to normal push messages. With a tick, he can also sign up for the Facebook notifications. The notifications then appear in the Messenger app on the phone, on the regular Facebook.com website, or on Messenger.com. Depending on where the user logged in. In general, most active Facebook users are very easy to reach via the messenger, which results in very high opening rates.
Messenger Push as ab alternative to Web Push on iOS
Unfortunately, since Apple has allowed push notifications only in its own apps, rather than web pages, Facebook Messenger is a real alternative for the transitional period. It is not yet known to the current state, when the Web Push Protocol, which is already supported on the desktop version of Safari, also works on the iPhone.
It offers itself particularly with sides with much traffic from the internal Facebook Browser to collect opt-ins for the messenger. Here, the user is logged in directly to Facebook and only has to make a single click to sign up for the Messenger messages. This can also make sense with Android Traffic, as here too the internal Facebook browser, unlike Chrome etc., does not allow Web Push Opt-Ins.
This is what the opt-in for Facebook Messenger looks like:

The opt-in request can also be combined directly with the native browser Opt-In.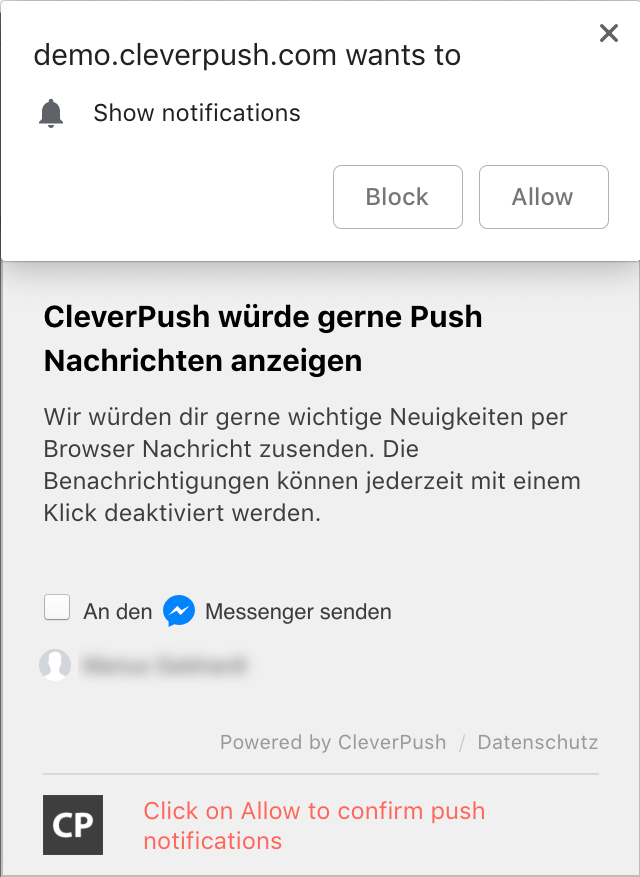 After sending the message, the user receives a notification on all devices on which he is logged in to Facebook, which can then contain a link, buttons, and a picture.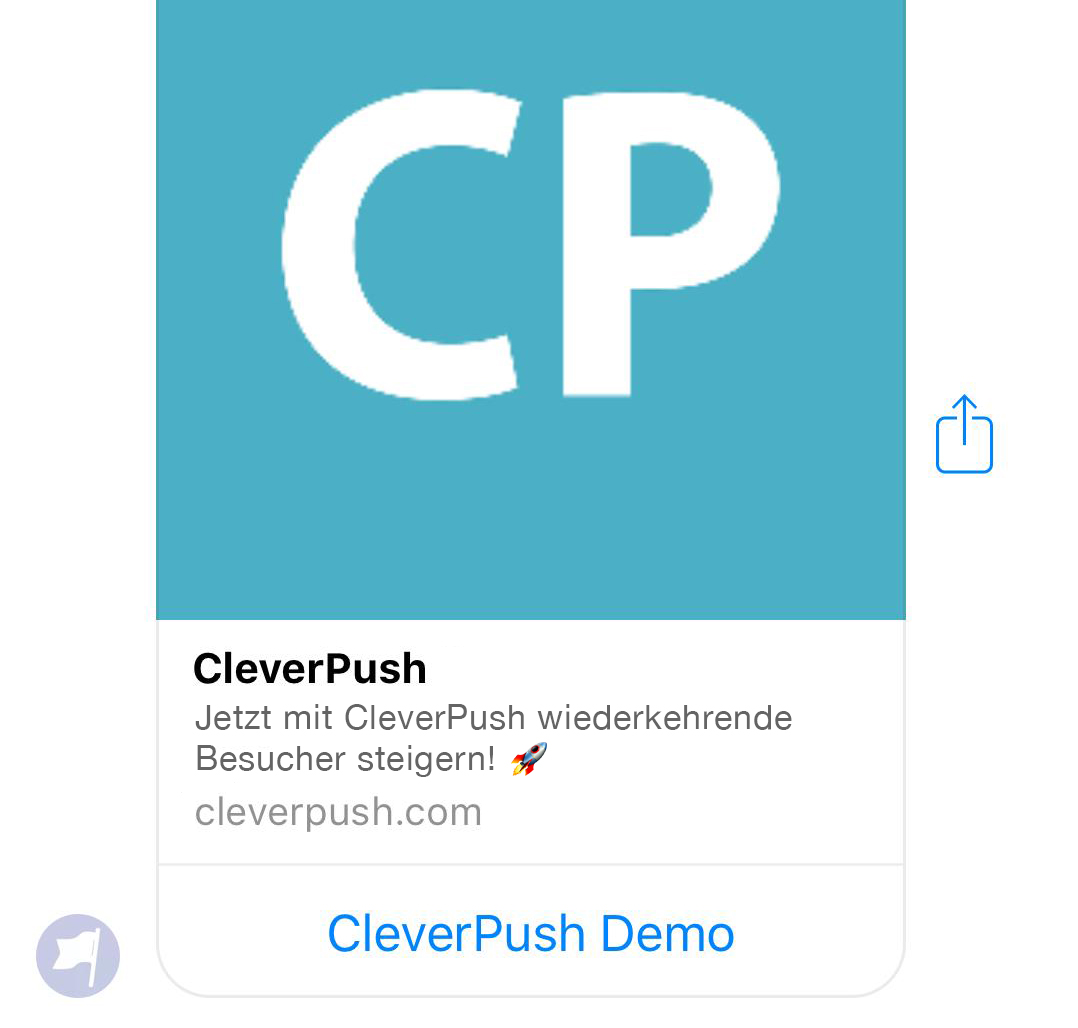 Disable Facebook notifications
Disabling the messages is very intuitive and takes just a few clicks in the Messenger app or on the Facebook website.
There is a blue tick in the top right corner of the message display where you can manage messages from a specific Facebook page.