How push messages work
While browsing through the Shopify Store, the potential customer receives an opt-in query for push notifications, and CleverPush offers a wide variety of customization options for this query to perfectly fit into the design of your store. With *just one click*, the customer can now subscribe as a push subscriber.
recovering basket wrecks
As soon as the user puts an item into the shopping cart, a follow-up campaign can be started in the background automatically, which can be set up in CleverPush in just a few clicks. Send coupon code to user - Prerequisite he did not checkout within this period.

Of course, the Funnel can be expanded with as many messages as possible in order to bring the user to a conclusion. Here individual icons and placeholder variables can increase the conversion even further. For example, if the user has added the product *Gold Partner Bracelet* to their shopping cart, it is precisely this product data that can be dynamically reused in the follow-up messages.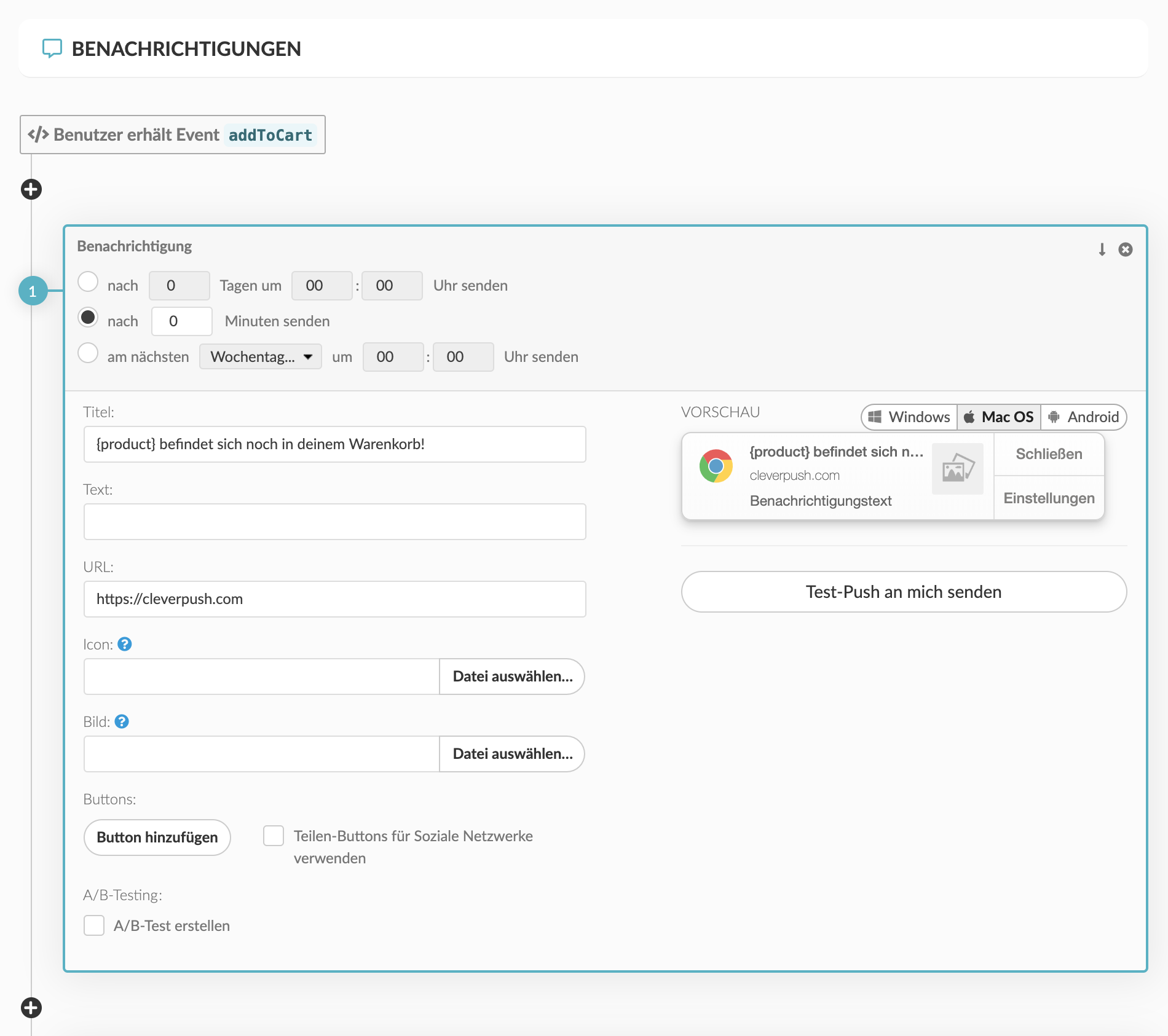 On the statistics page of Follow-Up Funnel, all messages are easy to evaluate and you'll be surprised: CTR is usually many times higher than comparable e-mails.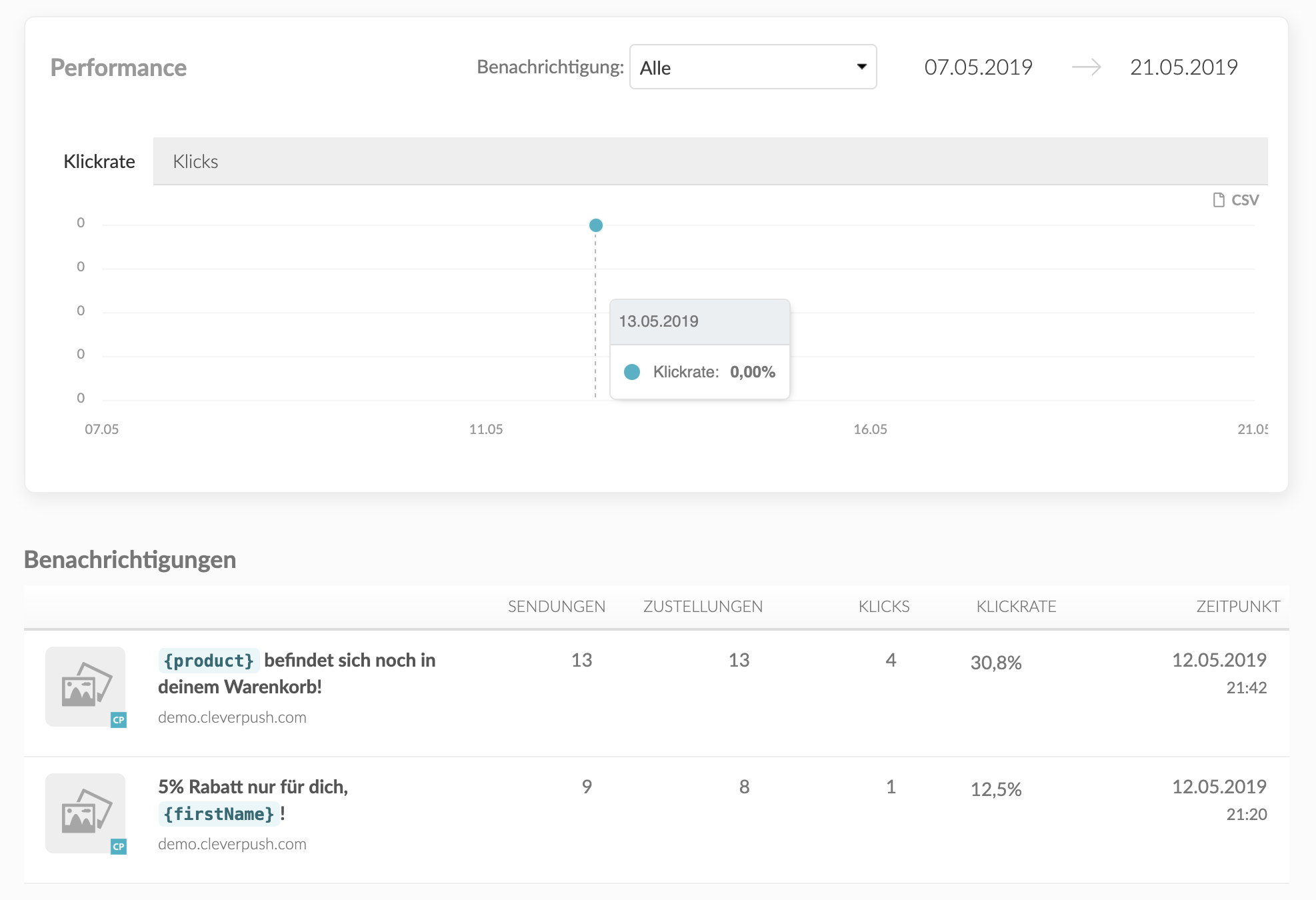 promotion of promotions
Sale promotions are also very easy to distribute via the Web Push channel, the best part of which is that you do not pay as per advertisement per click, but per subscriber, so you can send messages to your subscribers as often as you like.
So what are you waiting for now to sign up for the 30-day free trial at CleverPush?